Vantage Hemp
Vantage Hemp is an industry leader of CBD extracts produced from hemp grown in the USA. Full spectrum oil, distillate, and isolate is produced using hydrocarbon and CO₂ extraction, yielding highly pure extracts.
Vantage Hemp achieves the highest levels of quality extracts through its unique agronomics platform that controls quality from seed to extraction. Vantage Hemp combines real agriculture with real science to bring the highest standards of production to the industry.
Supply Chain – Leveraging supply chain management ensures the use of high quality seed, planting, cultivation, nutrients, processing and extraction to provide highly pure CBD oil, distillate and isolate
Scale – Two state-of-the-art extraction facilities: a 35,000sf facility that uses CO2 extraction and a 26,000sf facility that uses hydrocarbon extraction for processing biomass and extraction refinement in Colorado
Leadership – Experience in technology, science, cannabis, biotechnology drug development, pharmaceutical production, legal and industrial farming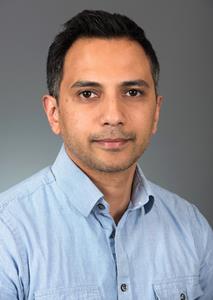 Dr. Daniel Chinnepen, Vantage Hemp CSO
Chief Scientific Officer, Dr. Daniel Chinnapen, has the perfect combination of education and extensive experience to take on the oversight and direction of the Company's extraction operations and research and development processes. With a Ph.D. in Biochemistry, Dr. Chinnapen was the principal investigator at Harvard Medical School and Boston Children's Hospital, focusing on research into large molecule therapeutic delivery. Thanks to his education, his work with various cutting-edge biotech companies focused on biologic drug development, and his various published peer-reviewed journals, Dr. Chinnapen brings a critical eye to the science of CBD supporting the company's deep-science approach at every step of the process from seed-to-sales.